Maximizing Competitive Advantage via Supply Chain Innovation
And scaling it through global value chains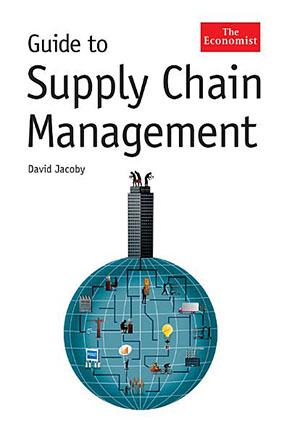 Globalization, technology and an increasingly competitive business environment have encouraged huge changes in what is known as supply chain management, the art of sourcing components and delivering finished goods to the customer as cost effectively and efficiently as possible.
Dell transformed the way people bought and were able to customize computers. Wal-Mart and Tesco have used their huge buying power and logistical skills to ensure the supply and stock management of their stores is finely honed. Manufacturers now make sure that components are where they are needed on the production line just in time for when they are needed and no longer.
Such finessing of the way the supply chain works boosts the corporate bottom line and can make the difference between being a market leader or an "also ran." This guide explores all the different aspects of supply chain management and gives hundreds of real-life examples of what firms have achieved in the field.
tHE EFFECT OF GLOBALIZATION (AND DE-GLOBALIZATION) ON COMPETITIVE STRATEGY
4 Strategies for Competitive Advantage
Testimonials of David's Work in Industrial Policy
"An excellent guide and, a must read not only for C-level managers but also for inclusion in curricula in business studies… brilliant in explaining the myths and realities of the various elements that are critical components of the supply chain."
Ram Menen
Senior Vice President
Emirates Airlines
"An essential tool for C-level management and their senior managers. It is clear, balanced in its objectivity and useful for achieving rapid results."
Joseph Guerrisi
Vice President of Marketing
UPS
"A strategic breath of fresh air for executives who are tired of tactical how-to books on supply chain management. It provides simple, logical guidance on how companies should think about the people, processes and infrastructure they put in place to enable the supply chains that will deliver their future."
Chris Cowger
Vice President of Global Consumer Operations and Planning
Dell
"A pragmatic approach for turning supply chain into a strategic differentiator, along with a treasure chest of examples showing how successful companies have done it."
Karen Weinstein-Millson
Vice President of Global Sourcing
Boston Scientific
"A real-world look at how leading companies are putting supply chain management into practice for proven competitive advantage. This guide definitely belongs in your business library."
Frank Quinn
Editorial Director
Supply Chain Management Review
David's Recent Posts on Industrial Policy