Assuring Low-Cost Energy through Innovation
Leveraging clean, sustainable technologies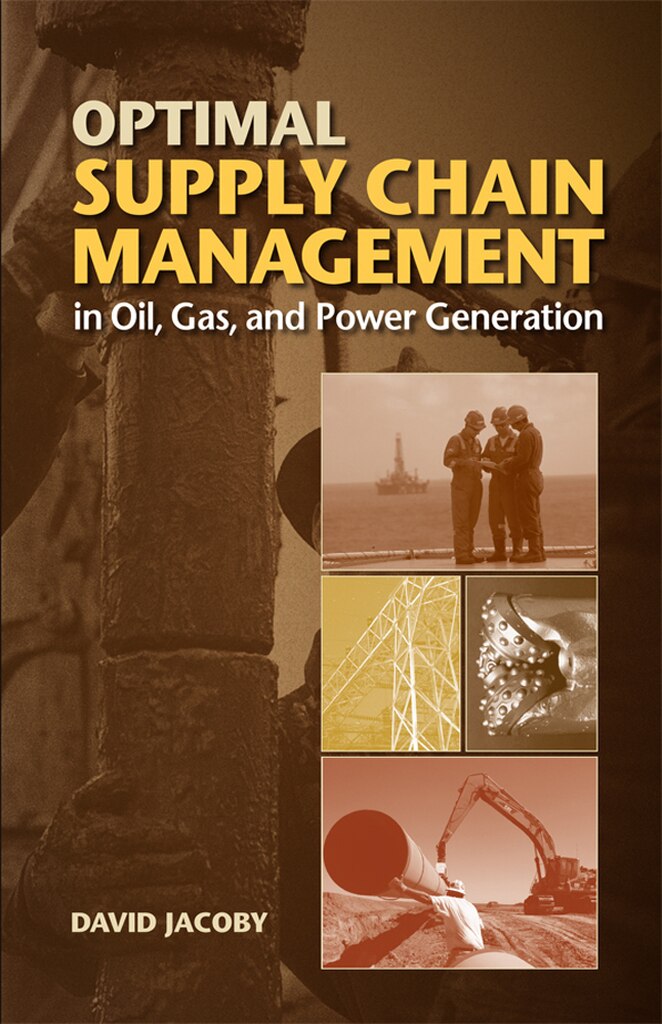 Part I of the new book explains how World-Class Supply Management can improve reliability, raise productivity, lower purchase cost, lower operating cost, and lower working capital requirements. Topics addressed are arranged as follows:
Part II provides examples of how these concepts apply to specific areas, for example:
The author was amazingly able to write this book so technical managers and engineers would be able to use it as a reference and guide to understand various supply strategies, while supply chain professionals would find it as a comprehensive resourceful guide to most oil and gas activities, including tools for managing risks and for defining well balanced supply strategies. The examples provided in this book are a refreshing stimulus for anyone interested in supply in the oil and gas industry."
Dr. Hamza Abada
Process Improvement Director
RasGas Ltd
"David Jacoby, an internationally recognized specialist, has produced yet another book with concise and practical framework and strategies for optimizing resources in the supply chain management activities, cutting through the labyrinth of the complexities of the unique oil, gas and power industry. It is an extremely well written and remarkable book, highly recommended for professionals and practitioners in the supply chain business."
Dr. Diran Fawibe
CEO
International Energy Services Ltd.
"As an in-house Supply Chain Management Consultant with thirty years of experience as a practitioner, I welcome this most informative book and warmly recommend it to anyone who is interested in understanding Supply Chain Management in the energy business.
Gerald Sheils
 Procurement Manager
Saudi Aramco
"Amazing book. Thanks for writing it."
Artur Osipyan
(MBA, CPSM, CAPM)
Upstream O&G Supply Chain Professional
"I just wanted to let you know I found your book Optimal Supply Chain Management in Oil, Gas and Power Generation very helpful. I am in charge of supply/procurement at an oil jobber and learned a lot from your book. Thanks!"
Brian Gibson
 Pricing and Procurement Analyst
Duncan Oil Co.
"David Jacoby's highly regarded book addresses the specific supply chain management characteristics and needs of oil, gas, and power companies, and contains a wealth of industry-specific examples. Jacoby provides a toolbox for large-scale capital expenditure decision making and for transforming capital and operation expenditures to exert a visible financial impact in oil, gas, and power companies. The supply chain risk management decision analysis tools offered by Jacoby will help operators increase economic value added while enhancing safety and stewardship of the environment. This book is an invaluable reference resource for chief operating officers; chief financial officers; engineers; vice presidents of supply chain, operations, or production; and directors and managers of procurement, purchasing, operations, or materials management."
Steve Hill
Editor
PennWell Corporation
Following on from the excellent Guide to Supply Chain Management, David Jacoby has specifically tailored the strategy toolkit to the energy business, in this new book: Effective Supply Chain Management in Oil, Gas, and Power Generation.
Gerald Sheils
 Procurement Manager
Saudi Aramco
"FINALLY, someone who gets it and can document it to help everyone else understand! Thank you so much for coalescing what I have been thinking since the early 80's. You and Dr. Abada (foreword) have put into words what I have been exploring and trying to explain for almost 30 years."
Mike Garner
Procurement Manager
Southwest Energy Co.
Building Next-Generation Energy Infrastructure 
Recent Posts on Energy Policy
(click on the title below to Follow me on FaceBook)