David Steven Jacoby's speeches directly address the defining issues of our time. Armed with extensive first-hand experiences from around the world and an encyclopedic knowledge of facts, he challenges embedded thinking about growth and progress, convenience, comfort, and quality of life, and distills the insights into an informed and compelling prescription for government policy, business management, and consumer engagement. With over 30 years of consulting experience in over 50 countries, nobody else has the depth of international experience from a first-hand point of view and can speak with authority on business, and economics in various parts of the world, and provide so many personal perspectives and anecdotes about the impact of industrial development on economic growth and society.
He has delivered over 300 speeches and publications on global supply chains, trade, growth, the environmental and social impact of industry, and economic topics.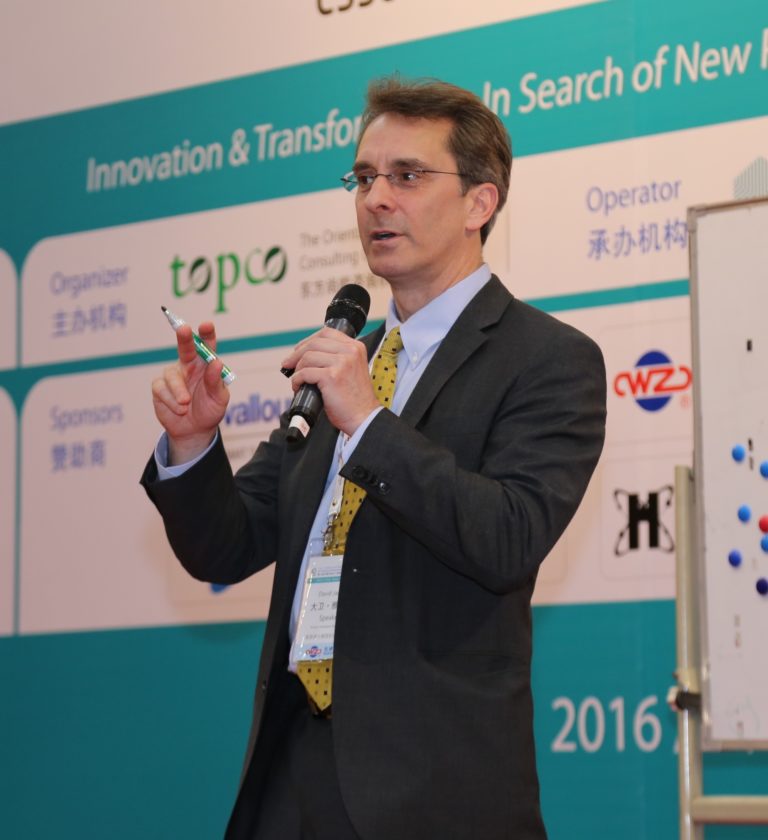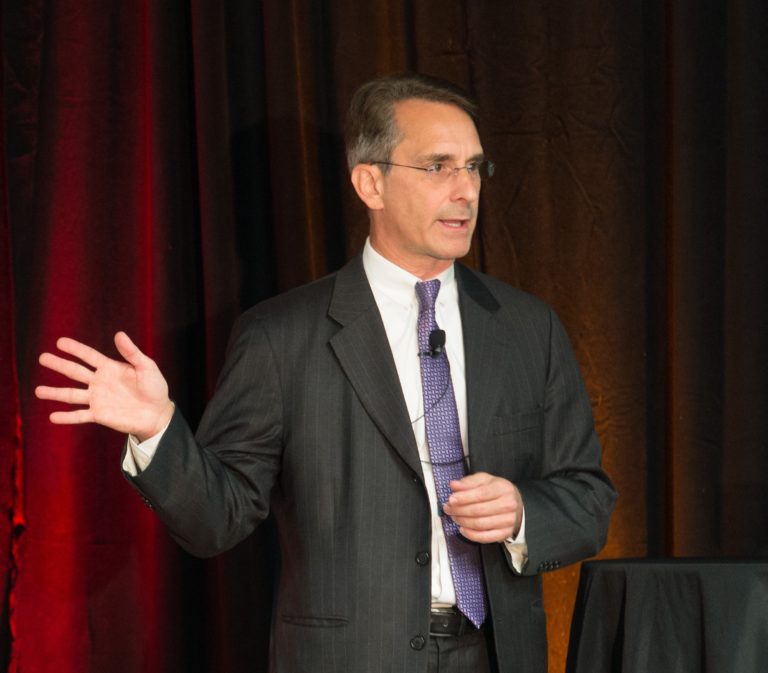 His books chronicle his intellectual journey: Reinventing the Energy Value Chain: Supply Chain Roadmaps for Digital Oilfields through Hydrogen Fuel Cells (PennWell, 2021); Trump, Trade and the End of Globalization (Praeger, 2018); From Bogota to Beijing: Development and Life After Globalization (Lexington Press, 2017); The High Cost of Low Prices: A Roadmap to Sustainable Prosperity (Business Expert Press, 2017); Optimal Supply Chain Management in Oil, Gas and Power Generation (PennWell, 2011); and The Guide to Supply Chain Management (Economist, 2009). 
Jacoby has been connected with Boston University since 2005 and he holds an MBA from the Wharton School, a Master's in International Business from the Lauder Institute, and a Bachelor of Science in Economics from the University of Pennsylvania.
David Jacoby is an industry leader who delivered our keynote address at the Health & Personal Care Logistics Conference…David's depth of the topic, and ability to connect to the audience is truly outstanding.
Not only is David Jacoby an accomplished speaker, but his knowledge of Logistics and Supply Chain Management is superb.
David has the ability to analyze complex problems and present solutions in a clear, concise, practical manner. His primary research is excellent and he has consistently added a welcomed level of sophistication to the field of supply chain management.
If you haven't heard him speak, you're missing out on a great experience. David has provided professional development and training for APICS that allows members to gain "instant" value-adding information to return to their companies and use the very next day.
…David is a talented speaker at many conferences
David is a highly respected thought leader in Supply chain management.