Transforming Global Supply Chains
David Steven Jacoby builds businesses that transform global supply chains. Based on his extensive management experience in energy, automotive, transport, and retail throughout Asia, Europe, the Middle East, Africa and Latin America – he has directly managed or advised hundreds of executive leadership teams and policy making agencies in more than 50 countries and authored five books on supply chain management – it's safe to say that NOBODY ELSE has such deep and practical first-hand knowledge of what's on the other end of your international supply chain and how you can use that information to reduce cost, grow revenue, and increase shareholder value. 
At BSI Energy Ventures, he is building autonomous global supply chains through innovative energy, e-mobility and cyber-security initiatives including technologies such as AI, smart mobility, robotics, drone delivery, and energy storage. He is also an active board member of Boston Strategies International, New York Energy Week, WP Advisory (an M&A firm), and the International Supply Chain Educational Association,  Previous to BSI he held international leadership roles at Kearney and Oliver Wyman.
David taught Operations Management at Boston University's Questrom Graduate School of Business and earned his MBA and a Masters of Arts from the Wharton School at the University of Pennsylvania. He also studied petroleum engineering at the College of Engineering and Mines of the University of North Dakota and holds six prestigious supply chain certifications. His academic and professional contributions to the field of supply chain management span more than 300 publications and media events.
For a short CV, click here.
AI/IoT/Digital Transformation: Cisco, FICO, IRI, Microsoft, NEC, SAP, tech ventures/spin-offs, etc.
Auto/Transport/Mobility: BNSF, CSX, FedEx, Fiat, GM, Mercedes-Benz, Renault, SNECMA, Volvo, VW, ZF, etc.
Power/Energy: Avangrid, Aramco, BP, Iberdrola, Raytheon, Siemens, Vattenfall, etc.
Telecommunications & Electrical Distribution: France Telecom, Schneider Electric, etc.
Industrial Manufacturers: Siemens, ThyssenKrupp, Cabot Corp., CBMM, Vale, Georgia Pacific, Minerals Technologies, Trumpf, ZF, etc.
Medical and Pharmaceutical companies: Pfizer, Boston Scientific, Charles River Laboratories, SpineFrontier, etc.
Retailers and Consumer Packaged Goods (CPG) manufacturers: Gillette, Sears, Galeries Lafayette, A.T. Cross, Rent-A-Center, etc.
Law Firms: Duane Morris, Kirkland & Ellis, Carmody & Torrance, etc.
Government Agencies: US Department of Transportation, the Mexican Agency for Ecology & Climate Change, the New York City Housing Authority, etc.
Investors: Credit Suisse, The World Bank, Bank of Montreal (BMO), etc.
Contract Solution Providers and EPCs: Raytheon, Wood Group, Iron Mountain, etc.
While based in Paris, Dubai, Hong Kong, São Paulo, Dammam, New York, and elsewhere, David has led teams in Australia, Austria, Bahrain, Belgium, Brazil, Cambodia, Canada, China, Colombia, Denmark, Egypt, France, Germany, Greece, Hungary, India, Indonesia, Ireland, Italy, Japan, Kuwait, Lebanon, Malaysia, Mexico, Morocco, Netherlands, New Zealand, Nigeria, Norway, Oman, Poland, Portugal, Qatar, Russia, Saudi Arabia, South Korea, Spain, Sweden, Switzerland, Taiwan, Thailand, Tunisia, Turkey, Turkmenistan, United Arab Emirates, United Kingdom, United States, Vanuatu, Venezuela, Vietnam, and other countries.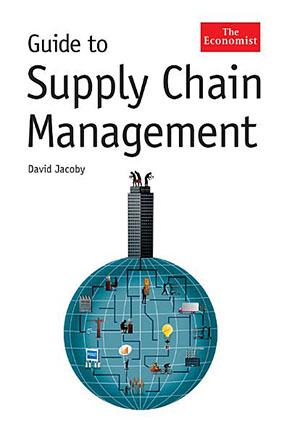 Books
Publications
In addition, he has contributed 250 speeches, articles and webcasts to publications such as Oil and Gas Journal, Supply Chain Management Review, Energy Tribune, and Supply Chain Quarterly.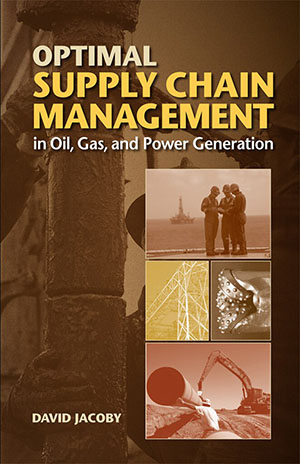 Delft University of Technology (Netherlands)
Certified Energy Procurement Professional (CEP)
Certified Fellow in Production and Inventory Management (CFPIM)
Certified in Supply Chain Management (CSCP)
Certified in Integrated Resource Management (CIRM)

Certified in Purchasing Management (Lifetime C.P.M.)

Certified in Transportation and Logistics (CTL)

Member of the Society of Petroleum Engineers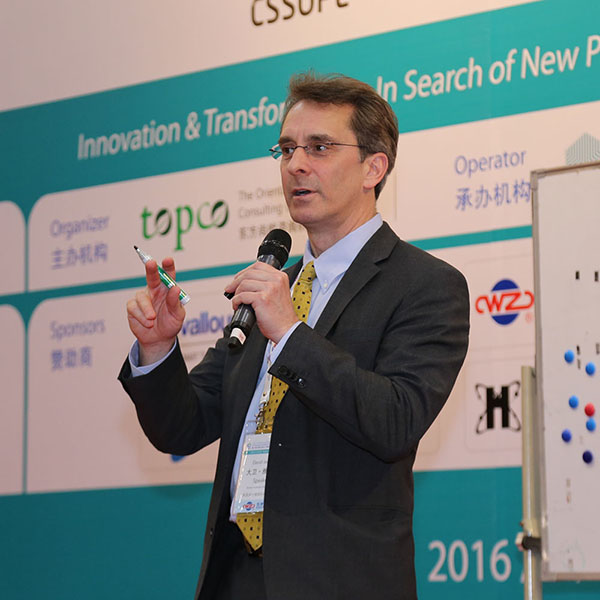 "David and his team…did an outstanding job on our supply chain strategy project at NYCHA. Their research and recommendations were thorough and data-driven. David is an expert who never stops learning and a consummate professional who focuses on providing value for his clients and his profession. [He delivers] great results, expertise, and high integrity"
"David is a highly respected thought and practice leader in supply chain management. He has consulted for over 30 years in Procurement, Transportation, Logistics, Manufacturing, Economics, and International Trade; and he is excellent at putting this acquired knowledge and functional experience to work solving complicated business issues. Having seen his work, heard his presentations, and read his books, I high recommend him and his team in solving your business challenges and or in developing your Supply Chain Strategy."
"David has the ability to analyze complex problems and present solutions in a clear, concise, practical manner. His primary research is excellent and he has consistently added a welcomed level of sophistication to the field of supply chain management. I am currently using his new book in university level courses and it has been well received by my students."
Let's Work Together
Let's be a success story – Contact me today.