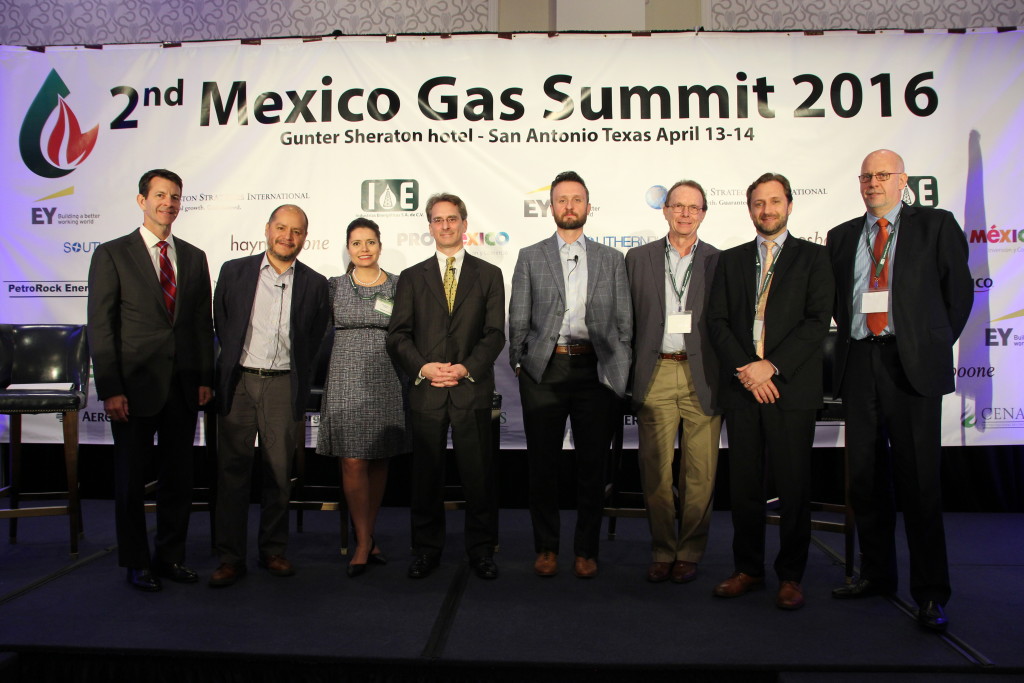 People (right to left): Clay Bretches (President & CEO of Sendero Midstream), Eduardo Nieves (head of the Technical System Operations and Planning Office at the Natural Gas National Control Center at CENAGAS), Dora Mancera (organizer of the event from Industry Exchange LLC), David Jacoby (President of Boston Strategies International), Brandon Seale (President of Howard Energy México), Jimmy Delano (Vice President and General Manager of ATCO Mexico), Jay Applewhite and Raul Ferro (masters of ceremony from Industry Exchange LLC)
BSI's President, David Jacoby moderated the "Hydrocarbons Infrastructure" panel discussion at the 2nd Mexico Gas Summit – The leading natural gas event for Mexico's onshore E&P, midstream infrastructure, transportation and storage industries on April 13-14, 2016. The main opening points were that Mexico's midstream segment has undergone significant expansion to meet natural gas needs of the nation's growing economy.
Expanding the distribution network through ongoing projects like the Los Ramones development among others will now enable industrial hubs to flourish and local economies to grow. Further accelerating demand for natural gas is Mexico's plan to reduce the use of fuel oil for power generation to only 10% of 2012 levels by 2017, mostly in favour of natural gas. Pipeline capacity into Mexico continues to expand. Capacity will rise in the coming years, as several companies are already making investments to advance pipeline expansions into Mexico, including Energy Transfer Partners, Sempra Energy, Kinder Morgan and Pemex.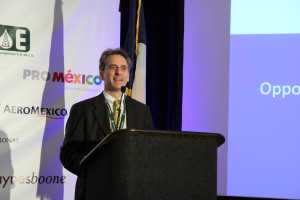 Power generation through these infrastructure projects will fundamentally increase gas demand in Mexico, and since it will take several years for the Reforms to boost Mexico's own domestic production of oil and gas, over the coming years the nation will import natural gas from the United States.
Click on the Contact Us button below to learn more about BSI's services in the area of midstream development and North American natural gas supply.
For more information about the event please see visit the link 2nd Mexico Gas Summit 2016.