David Steven Jacoby has directly helped over 800 executive leadership teams and policy making agencies* in more than 50 countries** profit from improving the performance of their corporate and international supply chains.
Based on David's deep living and work experience throughout Asia, Europe, the Middle East, Africa and the Americas, it is safe to say that NOBODY ELSE has such deep and practical first-hand knowledge of what's on the other end of YOUR international supply chain.
He is passionate about harnessing the power of technology and innovation to improve national competitive advantage. As President of BSI Energy Ventures, he serves on the boards of innovative energy, e-mobility and cyber-security initiatives. He is also an active board member of New York Energy Week, WP Advisory (an M&A firm), and the International Supply Chain Educational Association, and has published five books and appeared in more than 300 publications and media events. 
Formerly, he taught at Boston University's Questrom Graduate School of Business. He earned his MBA and a Masters of Arts from the Wharton School at the University of Pennsylvania, and he studied petroleum engineering at the College of Engineering and Mines of the University of North Dakota.
For a short CV, click here.
More Education & Certifications
Studies at

 

Delft University of Technology

 

(Netherlands)
Studies at

 

Technological University of Compiegne

 

(France)
Certified Energy Procurement Professional (CEP)
Certified Fellow in Production and Inventory Management (CFPIM)
Certified in Supply Chain Management (CSCP)
Certified in Integrated Resource Management (CIRM)
Certified in Purchasing Management (Lifetime C.P.M.)
Certified in Transportation and Logistics (CTL)
Member of the Society of Petroleum Engineers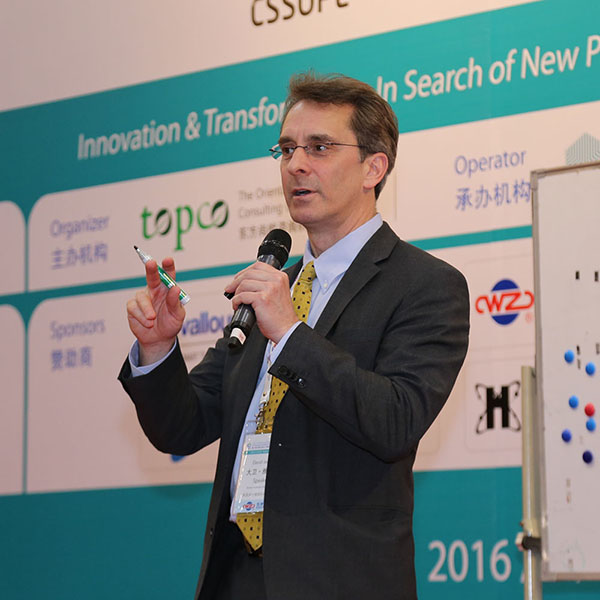 * Customers include, for example:
Power/Energy: Avangrid, Aramco, BP, Iberdrola, Raytheon, Siemens, Vattenfall, etc.
AI/IoT/Digital Transformation: Cisco, FICO, IRI, Microsoft, NEC, SAP, tech ventures/spin-offs, etc.
Auto/Transport/Mobility: BNSF, CSX, FedEx, Fiat, GM, Renault, Volvo, VW, ZF, etc.
Electric/Vehicles: France Telecom, Mercedes-Benz, Schneider Electric, SNECMA, etc.
Industrial Manufacturers such as Siemens, ThyssenKrupp, Cabot Corp., CBMM, Vale, Georgia Pacific, Minerals Technologies, Trumpf, ZF, etc.
Medical and Pharmaceutical companies such as Pfizer, Boston Scientific, Charles River Laboratories, SpineFrontier, etc.
Retailers and Consumer Packaged Goods (CPG) manufacturers such as Gillette, Sears, Galeries Lafayette, A.T. Cross, Rent-A-Center, etc.
Law Firms such as Duane Morris, Kirkland & Ellis, Carmody & Torrance, etc.
Government Agencies such as the US Department of Transportation, the Mexican Agency for Ecology & Climate Change, the New York City Housing Authority, etc.
Investors such as Credit Suisse, The World Bank, Bank of Montreal (BMO), etc.
Contract Solution Providers and EPCs such as Raytheon, Wood Group, Iron Mountain, etc.
** International experience includes for example Australia, Austria, Bahrain, Belgium, Brazil, Cambodia, Canada, China, Colombia, Denmark, Egypt, France, Germany, Greece, Hungary, India, Indonesia, Ireland, Italy, Japan, Kuwait, Lebanon, Malaysia, Mexico, Morocco, Netherlands, New Zealand, Nigeria, Norway, Oman, Poland, Portugal, Qatar, Russia, Saudi Arabia, South Korea, Spain, Sweden, Switzerland, Taiwan, Thailand, Tunisia, Turkey, Turkmenistan, United Arab Emirates, United Kingdom, United States, Vanuatu, Venezuela, Vietnam, and other countries.